Do you find window cleaning a dreadful chore?
Do you want to clean your carpets but don't know how?
Do you have windows in a dangerous position that need cleaning?
Is your photovoltaic system not working properly?
We can help you with all that and even more. We offer cleaning services for residential and commercial purposes using advanced and cost-effective techniques.
We can reach even the highest and more difficult spots with our water-fed poles, window cleaning ladders, telehandlers and other special equipment.
Window Cleaning in Cyprus
Residential Window Cleaning in Cyprus
Clean windows can be an indication of how clean and cared for your house is. However, residential window cleaning is not just a matter of looks but also of hygiene. Windows that are not regularly cleaned can cause health problems, as dirt can be trapped inside your house. Moreover, dirty windows can become more fragile and easier to crack or get scratched.
The importance of window cleaning goes beyond aesthetics and health. Clean windows can help you save on energy. During wintertime, clean windows allow natural light and heat to enter the house, making your house warmer and helping you save on your electricity or heating bill.
We understand how boring, difficult and dangerous window cleaning can be sometimes. Our experts in window cleaning in Cyprus are very experienced in all kinds of residential window cleaning. Whether a lot or a few windows, whether high or low, we have you covered. Our team uses products that are gentle yet effective and that do not cause any kind of damage to the windows.
Learn more about the importance of window cleaning in Cyprus.
Commercial Window Cleaning in Cyprus
The premises of a company can act as a reflection of its people. Therefore, any company, big or small, should always have clean windows and premises to maintain the company's prestige and reputation. We provide our window cleaning services to shops, offices, hotels, shopping malls, high-rise buildings, hospitals, restaurants and many more.
Not cleaning a building's windows enough can reduce the lifespan of the windows. The outside of a building is the first thing a client will see and if the windows are dirty, they will notice. Clean windows and cleanliness, in general, can improve employees' productivity. Natural light through clean windows can improve employees' mood since it can give warmth to a space.
Our team can effectively clean all kinds of windows at any height. As Cyprus keeps developing, there are now more and more high-rise buildings, a lot of them full of curtain walls or atrium windows that need cleaning. We can clean windows at any height in Cyprus with special equipment and safety protocols always in place.
Additional Cleaning Services
Solar Panel Cleaning
Once installed, solar panels are exposed to the environment around them including dust, leaves, bird droppings and many other things that can make them dirty and eventually block sunlight, thus affecting the effectiveness of the photovoltaic system. In order for a photovoltaic installation to work properly the panels must be clean.
Our company, Window Cleaning Cyprus, specializes in solar panel cleaning, giving you the chance to keep making a profit out of your photovoltaic installation without worrying that you need to clean it yourself. Our team consists of experienced and well-trained professionals that always clean solar panels with care and special equipment because being gentle with them and not scratching them is crucial. Moreover, our professionals can work on inclined or flat roofs to safely clean your solar panels.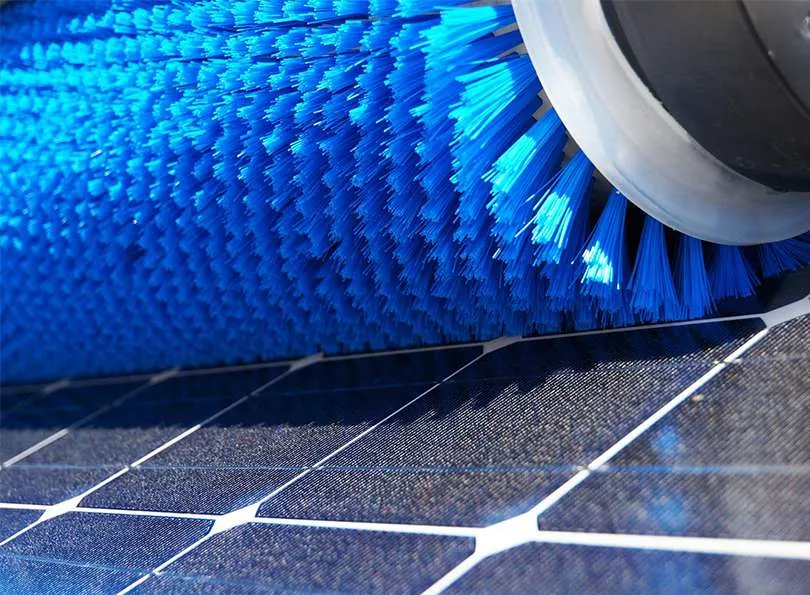 Pressure Washing
Our highly-dedicated professionals are perfectionists and that is what they also want for your garden and driveway; to be perfect. As satisfying as pressure washing might be, it is also a proof that things can get very dirty even if we do not realize it.
We can remove all dirt, black spots, mud, stains, mold and any other element using pressure washing on you residential property or commercial building exterior, roofs, driveways, patios, walkways, retaining walls, decks and more.
Pressure washing once a year is a great way to prevent damage to different surfaces like for example a wooden deck or patio.
Upholstery Cleaning
There are things that we use every day without realizing how dirty they are. We only get to understand the amount of dirt on them after they are cleaned and we remember their original colour. These things include fabrics and upholstery items.
Many people leave their furniture dirty because they do not want to clean them in fear of ruining the material. That is why you should always turn to professionals. Our team for Window Cleaning Cyprus, has the appropriate and most advanced equipment for upholstery cleaning.
Carpet Cleaning
A carpet adds warmth and aesthetic value to any home, office, or other building. However, carpets can quickly become stained and dirty as they are exposed to a lot of dirt, spilled drinks, pet hair, dead skin cells, dust, insect feces, insect husks, bacteria and other elements. Unfortunately, a dirty carpet can cause health problems such as respiratory problems, skin irritation, sneezing and more.
Regularly vacuuming a carpet does not really clean it. Carpets require special care from professional carpet cleaners more often than anyone can imagine. Our carpet cleaning team in Cyprus has the knowledge and experience to clean carpets thoroughly, leaving them looking like new. In addition, professional cleaners can also treat carpets for specific problems and the most stubborn stains. Having your carpet cleaned in the correct way can prolong its life and keep it hygienic. With their experience and knowledge, our professionals can clean your carpets with care and caution.
Learn more about the benefits of professional carpet cleaning in Cyprus.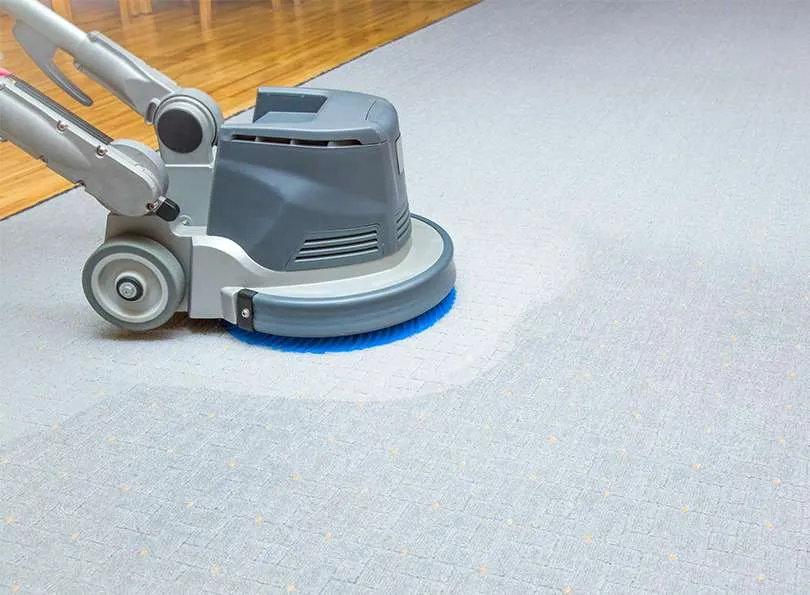 Awning Cleaning
First impressions matter; Especially for a shop or restaurant. The awning outside a restaurant plays a significant role in the customers' first impression of it. No one wants to be let alone eat at a place with a dirty awning.
We can keep your awnings clean and in good condition. We use the appropriate materials and cleaning techniques to clean your awnings gently and with care.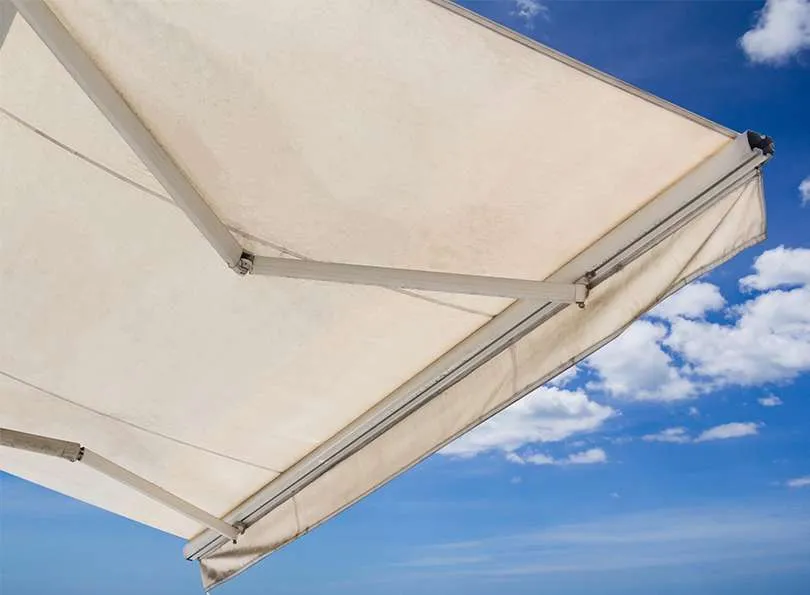 Why Us
Trained Professionals
Our team follows the company's policies and safety protocols for all projects.
Trustworthy Personnel
We choose our staff members very carefully and we have an amazing team of reliable professionals.
Eco-friendly Approach
We work with eco-friendly techniques and equipment and chemical-free water for the best results.
Cost-effective Techniques
We use efficient yet quick techniques that help us maintain our cost low.
Our Window Cleaning Cyprus Company
Window cleaning in Cyprus is very important and useful since the island's weather does not make it easy for windows to stay clean. We clean all kinds of windows including roof windows, skylights, mirror and screen windows, curtain walls and more. Our services also include solar panel cleaning, pressure washing for different surfaces, carpet and upholstery cleaning as well as awning cleaning.
We strive to give our clients the best results, thus we use eco-friendly products and purified water with no contaminants. Pure water helps the result last longer and gives a clear finish in contrast to tap water that leaves a blurry-like look on the window which is caused by minerals. Our technique in combination with our high-quality products can remove bug residue, tree sap and paint from windows and even the most stubborn stains from furniture and carpets without causing any damage to their surface.
Our Team
We know it is difficult to let just anyone in your house. Our professionals have undergone background checks, are friendly and trustworthy. We make sure that the people we send to your house or work are reliable and highly professional. Our staff members are well-trained, experienced and always ready to clean windows and more using the best products and tools.
Blog
Clean windows can say a lot about the cleanliness of a house or workspace, and this is why you should keep them clean to maintain the appearance of your space. However, while most people want to clean their windows regularly, they do not have the time or are not always in the mood for window cleaning. Of course, hiring a window cleaning company in Cyprus is the best solution. But what are the factors that affect the cost of window cleaning in Cyprus? In this blog post, we will explore the key considerations that window cleaning companies in Cyprus take into account when determining their prices.
Window cleaning can be a hard task, but with the right tools, it can be much easier and more enjoyable. Here you can learn more information about the top window cleaning hacks.
Windows are an important part of a home's aesthetic look. However, keeping them clean can be a challenge. Here are some window cleaning tips for homeowners in Cyprus.
Testimonials
Sparkling clean is an understatement compared to the result we got. Even though to our eyes our home windows were not very filthy, looking at the super clean windows now has me in awe. Amazing team of professionals.
Even though I prefer cleaning the entire house, including the windows, on my own, there are some roof windows that are very difficult and dangerous to clean alone so I turned to these guys. I loved how detailed the cleaning was and how they followed all safety measures with their special equipment.
I trust this company with my carpets and couches. I want to be sure that all my furniture and carpets are hygienic. The team cleans them twice a year and the results always surprise me. I am glad I found a company I can trust with my carpets and upholstery items.
My law firm's premises is tall with curtain wall windows which can only be cleaned by professionals. The team always does an excellent job and make the windows look like new. I highly recommend them.